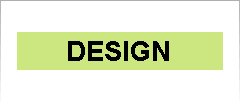 Softening the space with curves.
A totally different atmosphere can be created by where a curve is placed and how it is placed.
Placement of a curve is difficult: in the wrong place it makes us feel strange. In addition using curves increases material and labour costs so therefore it needs to be carefully evaluated and planned.